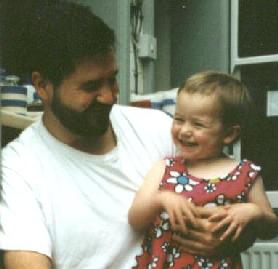 Brad Baxter (an ancient photograph with my daughter Anna in early 2001)
You can also obtain notes and additional material for my courses Research Interests :

General Research interests : Numerical Analysis, Approximation Theory

Here is a selection of my papers My PhD dissertation : Another truly ancient photograph of Tom and Anna in 2000. Parents will understand the nostalgia. I might even upload some more recent photos over Christmas (apologies to all three children for being Slack Dad on this!).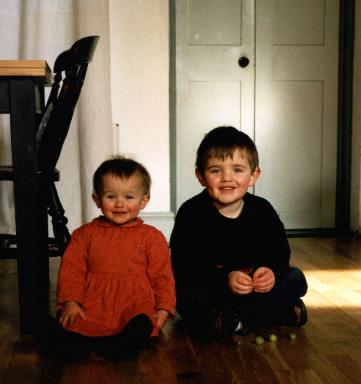 Here's one of my younger son Theo, who has just gone to university: this photo is only 16 years out of date, but it's a good memory: